~2016-17 Theme – Look Like Love~
"And yet, O Lord, you are our Father. We are the clay, and you are the potter. We are all formed by your hand."
Isaiah 64:8 (NLT)
"Dear children, let's not merely say that we love each other, let us show the truth by our actions. Our actions will show that we belong to the truth, so we will be confident when we stand before God."
1 John 3:18-19 (NLT)
This has been our theme for the year! We have just two more wednesday nights of lessons!
AMC Youth Mission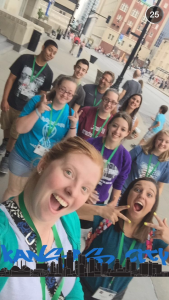 The purpose of the AMC Youth program is to create an environment that we can come to learn about God, His love for us, and His Word.
In these environments, we strive to make a commitment to growing deeply in our relationship with God, create and nurture our relationships with each other and our fellow AMC Church Family, and get prepared to live out and share our faith through our daily struggles and celebrations with those around us.
AMC Youth is important and active in the everyday life of Arthur Mennonite Church. We meet weekly for bible study, games, service projects, fun trips and more. We also meet for Christian education each Sunday morning at 9:30am.
As a smaller group we experience an intimacy that lends itself to close friendships and meaningful time together. We also partner with other Mennonite youth groups in our area for larger events and a different atmosphere.
Summers for AMC Youth are exciting. We journey to the MC USA convention or undertake a service trip, in alternating summers. We also attend retreats at Camp Menno Haven.
Look Like Love: 2016-17
We are focused on preparing ourselves for MCUSA Convention in Orlando, FL in July 2017. Our theme "Look Like Love" will keep us thinking about how God molds us into the Light he wants us to be to those around us. There are 3 sections: Admit (…that we need Him), Commit (…to giving Him all of ourselves), & Submit (to whatever He calls us to do). We will take a look at how our actions affect others and in every lesson look at how being in a right relationship with God helps all of our earthly relationships to be in the right.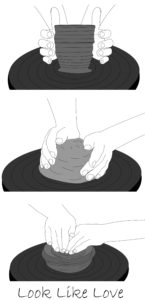 Contact Us
Church Address: 710 E. Park St., Arthur, IL 61911 (map)
Telephone: (217) 543-2781
Click here for our Facebook Page!
Youth Pastor
Ashley Litwiller – ashlit234@gmail.com
High School Sponsors
Junior High School Sponsors